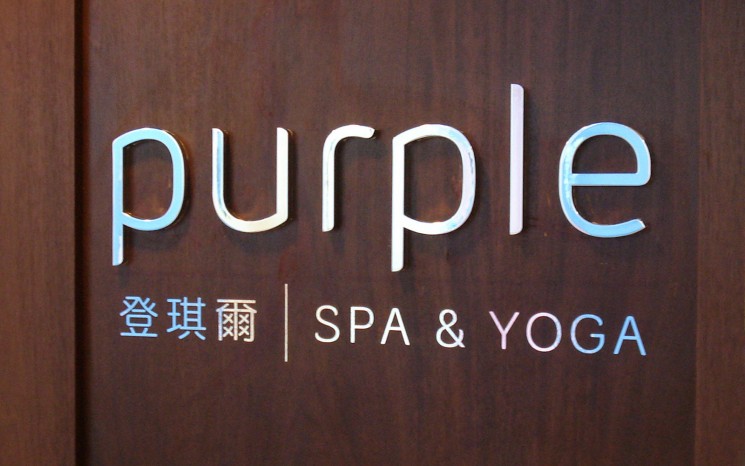 Business Signs
Painted 3/8" acrylic installed on existing mesh frame business identity sign

Routered aluminum light box face storefront sign Propaganda Hair Salon

Brushed gold aluminum laminate on half inch black foam, routered with white vinyl detail on logo business sign Monarch Financial Group

Ten millimeter glass with polished beveled edge, raised acrylic letters painted corporate colours (PMS colour match) mounted with one inch standoffs from wall 3D lettering business sign for Xpress Money

Brushed 1/4" aluminum pin mounted to wall with offsets business sign reception area sign

Pin mounted quarter inch aluminum, polished face and chrome plated 3D lettering business sign NewGen

Routered outdoor grade plywood complete with full colour laminated graphics and raised quarter inch Sintra letters storefront sign Banana Tans.com

Black laser etched graphics on stainless steel self standing plaque for Trail Appliances

Quarter inch satin brushed aluminum reception sign, pin mounted

Pin mounted quarter inch brushed aluminum with satin clear coat reception sign NewGen

Pin mounted quarter inch aluminum logo and lettering, brushed face with satin clear coat 3D lettering business sign for Industrial Alliance

Full colour print on clear film mounted to hand brushed eighth inch aluminum with satin clear coat business sign

3D lettering using three quarter inch acrylic, pin mounted reception sign

Routered two inch thick ultraplus foam board with red painted faces and silver painted edges storefront sign

Routered outdoor grade plywood complete with full colour laminated graphics storefront sign Up Your Leather

Laser etched graphics on fir wood business sign Island Timber Frame

Half inch acrylic reception sign painted corporate red

Brushed aluminum diebond (aluminum composite) with full colour vinyl graphics reception sign

3D lettering using 1" foam and painted corporate colours reception sign

Reverse printed graphics business sign for RSG Revenue Services Group

One quarter inch satin brushed aluminum letters with satin clearcoat and three quarter inch pinned offset

Quarter inch satin brushed aluminum reception sign

Laser cut white acrylic 3D lettering on vinyl faced foam board business sign

Raised quarter inch backlit acrylic graphics with silver translucent film on the faces storefront sign J Neilas & Sons Jewellers

Quarter inch copper engraved and in-filled black with satin clear coat plaque for the Phelps Dodge Morenci Mine

Laser cut acrylic reception sign painted corporate colours

1/8" brass engraved and infilled gloss black door plaque

Routered acrylic lettering painted corporate colour (PMS colour match) and pin mounted 3D lettering reception sign for Aquila Developments Inc

Laser engraved logo on wood business sign

Routered two inch thick ultraplus foam board with red painted faces and silver painted edges

Routered half inch aluminum letters with polished face, chrome plated with mirror vinyl lettering Aluminum 3D lettering business sign Purple Spa & Yoga

Quarter inch satin brushed aluminum logo, pin mounted

Half inch thick Corian development projecgt sign engraved and infilled white

Full colour laminated graphic and raised white acrylic lettering on exterior grade PVC foam plaque Whistler's Market Pavilion

Quarter inch satin brushed aluminum reception logo, pin mounted
Painted 3/8" acrylic installed on existing mesh frame business identity sign

Routered aluminum light box face storefront sign Propaganda Hair Salon

Brushed gold aluminum laminate on half inch black foam, routered with white vinyl detail on logo business sign Monarch Financial Group

Ten millimeter glass with polished beveled edge, raised acrylic letters painted corporate colours (PMS colour match) mounted with one inch standoffs from wall 3D lettering business sign for Xpress Money

Brushed 1/4" aluminum pin mounted to wall with offsets business sign reception area sign

Pin mounted quarter inch aluminum, polished face and chrome plated 3D lettering business sign NewGen

Routered outdoor grade plywood complete with full colour laminated graphics and raised quarter inch Sintra letters storefront sign Banana Tans.com

Black laser etched graphics on stainless steel self standing plaque for Trail Appliances

Quarter inch satin brushed aluminum reception sign, pin mounted

Pin mounted quarter inch brushed aluminum with satin clear coat reception sign NewGen

Pin mounted quarter inch aluminum logo and lettering, brushed face with satin clear coat 3D lettering business sign for Industrial Alliance

Full colour print on clear film mounted to hand brushed eighth inch aluminum with satin clear coat business sign

3D lettering using three quarter inch acrylic, pin mounted reception sign

Routered two inch thick ultraplus foam board with red painted faces and silver painted edges storefront sign

Routered outdoor grade plywood complete with full colour laminated graphics storefront sign Up Your Leather

Laser etched graphics on fir wood business sign Island Timber Frame

Half inch acrylic reception sign painted corporate red

Brushed aluminum diebond (aluminum composite) with full colour vinyl graphics reception sign

3D lettering using 1" foam and painted corporate colours reception sign

Reverse printed graphics business sign for RSG Revenue Services Group

One quarter inch satin brushed aluminum letters with satin clearcoat and three quarter inch pinned offset

Quarter inch satin brushed aluminum reception sign

Laser cut white acrylic 3D lettering on vinyl faced foam board business sign

Raised quarter inch backlit acrylic graphics with silver translucent film on the faces storefront sign J Neilas & Sons Jewellers

Quarter inch copper engraved and in-filled black with satin clear coat plaque for the Phelps Dodge Morenci Mine

Laser cut acrylic reception sign painted corporate colours

1/8" brass engraved and infilled gloss black door plaque

Routered acrylic lettering painted corporate colour (PMS colour match) and pin mounted 3D lettering reception sign for Aquila Developments Inc

Laser engraved logo on wood business sign

Routered two inch thick ultraplus foam board with red painted faces and silver painted edges

Routered half inch aluminum letters with polished face, chrome plated with mirror vinyl lettering Aluminum 3D lettering business sign Purple Spa & Yoga

Quarter inch satin brushed aluminum logo, pin mounted

Half inch thick Corian development projecgt sign engraved and infilled white

Full colour laminated graphic and raised white acrylic lettering on exterior grade PVC foam plaque Whistler's Market Pavilion

Quarter inch satin brushed aluminum reception logo, pin mounted
Businesses need to get noticed! So the first order of business for almost every business is to hang a business sign. Permel is an expert business identity sign producer for both outdoor signs and indoor signs.
Get your business noticed with storefront signs, reception signs, vehicle graphics, outdoor signage (including storefront signage) and plaques. Signage styles range from backlit signage to three-dimensional (3D signs) lettering to rotary engraved, laser engraved and routered signs. Materials range from brass, aluminum, stainless steel, brass, plastic, glass and wood.
Contact us today and let us take care of your business sign needs.