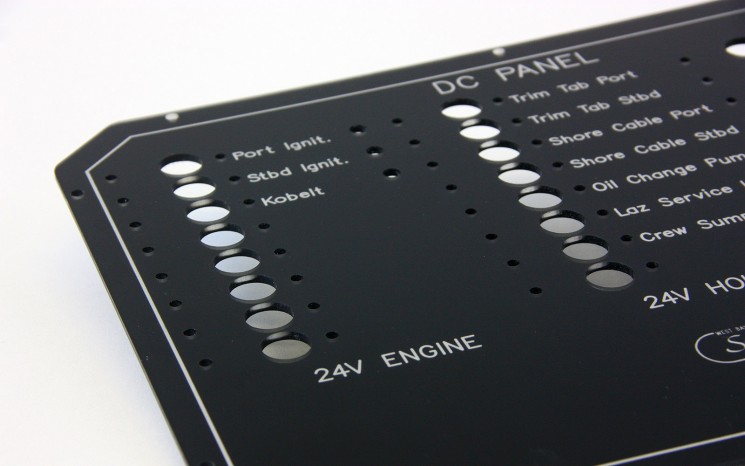 Control + Instrument Panels
One sixteenth inch thick reverse engraved control panel with multi colour paint in-fill XTi Vancouver

Laser engraved stainless steel housing for Web Vision

One eighth inch thick reverse engraved breaker panel with white paint in-fill

Routered and engraved clear anodized aluminum control panel label
One sixteenth inch thick reverse engraved control panel with multi colour paint in-fill XTi Vancouver

Laser engraved stainless steel housing for Web Vision

One eighth inch thick reverse engraved breaker panel with white paint in-fill

Routered and engraved clear anodized aluminum control panel label
Both consumer and industrial hardware requires detailed markings to ensure effective usage; including instrument panel labels and control panel labels.
Permel has been working with a variety of manufacturers for decades, producing fine detailed markings and labeling on control and instrument panels and many other industrial parts using its unique set of laser engraving, rotary engraving and router equipment. From large to fine detailed jobs, Permel has the equipment, experience and knowledge to produce outstanding results, so your products will look good and have easy to read labeling.
Contact us today and let us take care of your control and instrument panel marking needs.